The annual presentation of the "Welfare Index PMI 2021: Corporate Welfare generates social impact" report was held in Rome on Thursday 9th September. After years of achieving good positions, Maps Group has become part of the 105 companies which have obtained the 5W of the PMI Rating Welfare Index, the highest recognition attributable to an entrepreneurial organisation that is attentive and sensitive to the needs of its people.
The Welfare Index PMI 2021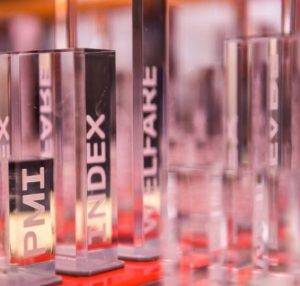 The annual presentation of the "Welfare Index PMI 2021" report was held in Rome on Thursday 9th September. The event, promoted by Generali Italia with the participation of the main sector confederations, aims to promote the culture of corporate welfare in Italian Small and Medium-sized Enterprises through a survey that analyses the state of the art of the welfare itself and that promotes best practices.
More than six thousand companies contributed to the Welfare Index PMI survey this year. An increasingly growing participation, which has actually tripled from 2016 to today and, now in its sixth edition, wanted to launch a new message: the need that corporate welfare should come out of companies and also promote the growth and well-being of the community in which the company operates.
The company as an agent of social well-being
These last difficult years marked by the pandemic still in progress have in any case provided a qualitative leap to corporate welfare as not only has the number of active companies increased, but the range of initiatives adopted has also expanded and diversified. But, more importantly, all this has highlighted the new awareness of the social role that businesses can implement by committing themselves to people and communities on a local basis.
Based on what emerged from the report:
The initiatives put into place by companies in response to the emergency have been very positively received by workers,with no major differences in their diffusion between north and south, elevating companies to becoming a point of reference for families and communities.
Despite the crisis, almost half of the participating companies intends to further develop corporate welfare in the near future.
The evolution and implementation of corporate welfare seem to have a positive impact on the work of young people and, by allowing in many cases to balance family commitments and work,actually promote women's achievements at work and in their career.
MAPS GROUP obtains the 5W rating – Champion Company
After years of participation, with the achievement of an already excellent 4W rating – Leading Company, in this edition Maps Group has finally obtained the 5W rating which classifies it as a Champion Company, namely:
Companies with a corporate welfare system characterised by a very significant breadth, high intensity, orientation towards social innovation, significant organisational economic commitment and systematic involvement of workers.
The Rating Welfare PMI Index symbolically represents the level of corporate welfare achieved by the company, based on a specific index that can be used by the company itself for communications to its internal and external stakeholders, in an immediate and recognisable manner.
The award category was: "At the centre of the community: economic support to the territory, building services and commitment to voluntary work".
Maps Group has always believed in the central value of people and will continue to improve its own Welfare to allow them to make the most of their potential in a creative and productive manner.
If you wish to download this year's report and discover the history of MAPS, you can click here
---
MAPS GROUP
Founded in 2002, MAPS is an Innovative SME working in thedigital transformation sector. With its headquarters in Parma and around 200 employees, it produces and distributes software for big data analysis allowing client businesses to manage and analyse large quantities of data and information, helping them to take strategic and operational decisions and define new business models.
It works in a context marked by high growth potential: in 2018, the world market for digital transformation technologies reached 1,100 billion USD; for 2020, the estimated figure is 1,600 billion USD (CAGR 2018–2020 around +20%).
MAPS operates through 3 business units (Large Enterprise, Healthcare Industry, Gzoom) and has a portfolio of over 220 highly loyal customers working in different markets: Telco, Utilities, Health, Retail, Industry and Public Administration. Through its range of Patient Journey services, it is a leader in the healthcare facility patient admissions sector, covering the market with over 1,300 installations managing admissions for over 20 million patients nationally. The Group invests constantly in R&D. The Research & Solutions division, established in 2016, is in charge of identifying market needs and developing software solutions.
The Group ended 2020 with consolidated revenues of €17.9 million and an EBITDA of €3.4 million. In the last 3 years MAPS has tripled the revenues deriving from proprietary solutions and more than doubled the EBITDA. The company is characterised by high levels of recurring revenues: the income from recurring fees represents 28% of the consolidated operating revenues in 2020.
Alongside the Group's organic growth there has been a significant M&A activity, acquiring IG Consulting (2011), Artexe (2018), Roialty (2019), SCS Computers (2020) and IASI (2021).
Contact information on www.emarketstorage.com and www.mapsgroup.it
---
CREDITS IMMAGINI DI COPERTINA
ID Immagine: 87685646. Diritto d'autore: Elnur