From its origins to its IPO A story built on sharing knowledge.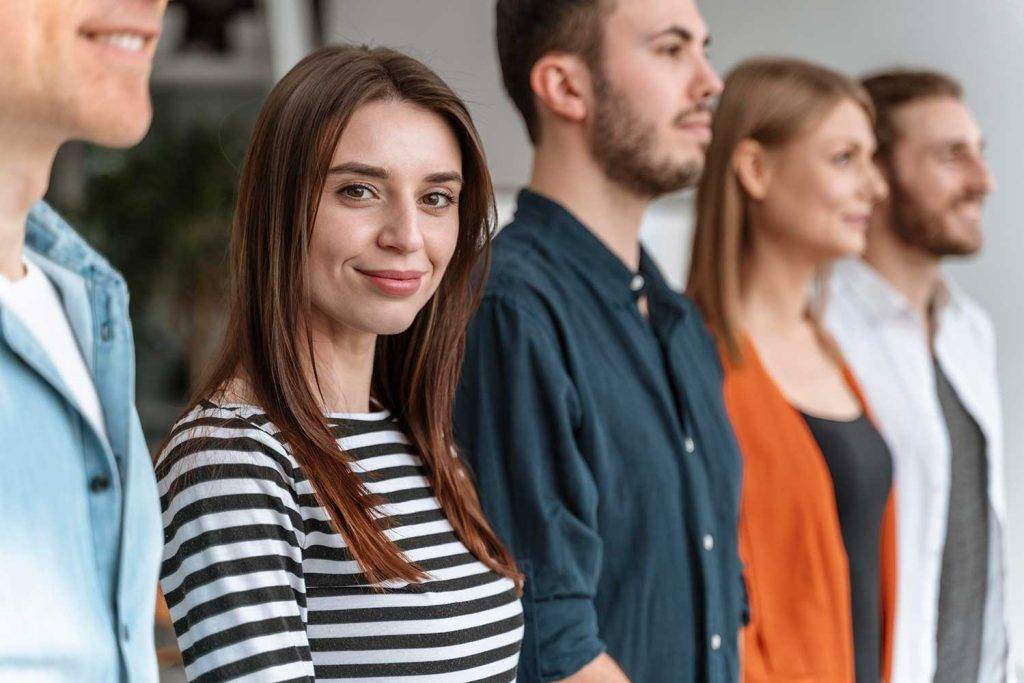 The first step in achieving all our goals is to define a value system centred on people, the engine and soul of Maps Group's growth. Sharing ethical and moral values enables us to:
Our guides are men and women from the past who upheld these values and put them into practice in their professional lives.
From its origins to stock market listing.
A story built on the sharing of knowledge
THE COMPANY
The company's journey began in 2002: Maps was founded as a software firm with a strong bent towards the latest software development methodologies and technologies.
The first breakthrough came as early as 2007. With a new company structure and management, the focus shifted to strategic services for the most complex contexts, represented by large service providers and public administrations.
FROM COMPANY TO GROUP
In 2011, Maps focused on new assets in the healthcare market.
Development led the company to become a Group, and continued with the purchase and creation of a network of specialised companies: IG Consulting, Memelabs and Artexe – with the creation of new products for performance auditing and management control in public bodies (especially healthcare companies) – and Roialty, with its progressive profiling and digital loyalty tools.
From 2011 through 2019, the company's growth continued incrementally. In eight years, Maps Group became a solid business with a turnover of approximately 17 million euro and over 180 employees spread over five locations in Italy, in Parma, Milan, Modena, Prato and Genoa.
Since 2014, Maps Group has used Rose, an intelligent energy management platform, to support the principal energy transition trends. This has led to new business models based on flexibility, such as energy communities.
Since 2016, new goals have been set: to promote research and development of solutions, always focusing on listening to users' needs and the coherence of its offer, and using technology to improve user experience.
LISTING ON THE STOCK EXCHANGE
In 2019, the company launched a new development project, which began with its listing on the Italian Stock Exchange in the AIM segment. Access to the financial market was an opportunity for Maps Group to accelerate its development plans further, but above all, to consolidate the culture of transparency, ethics and sustainability typical of a modern public company.
In 2020, Maps Group simplified its corporate structure by merging Roialty srl and Memelabs srl into Maps spa and IG Consulting srl into Artexe spa. Through its subsidiary Maps Healthcare, it also signed the definitive contract to acquire 100% of SCS Computers Srl, a significant player in the supply of integrated Hardware/Software systems for the Healthcare market. Also, through its subsidiary Maps Healthcare, the Maps group set up Micuro Srl, an innovative startup operating in the insurtech sector, to innovate personal services in the insurance sector. The Group has a turnover of EUR 18 million and around 200 employees.
THE GROUP CONTINUES TO GROW
In 2022, the Group continued to grow, with the acquisition first of 70% of I-Tel, an Innovative SME and Benefit Company which develops technology platforms to simplify life and work with multi-channel interaction,  then, with the acquisition of 51% of Energenius, an innovative startup which operates in the energy efficiency market. It has developed GEM (Genius Energy Manager), a proprietary platform for advanced energy consumption analysis and optimisation (including forecasting models), geared towards industrial and retail companies.