Maps Group, together with EcoMole s.r.o

.,

TenWise B.V. and Charité Universitaetsmedizin Berlin

,

will deal with automating the Systematic Review process of scientific literature carried out by the European Food Safety Authority using Artificial Intelligence techniques.
Reducing times and costs
"We continue and extend our collaboration with a high standing client such as EFSA, confirming ourselves as a reference player to also support other European agencies in the application of AI technologies for processing scientific data".
These are the words of Maurizio Pontremoli, CEO of MAPS.
"Through this new four-year project, we will provide a significant contribution in order to generate benefits in terms of reducing the times and costs associated with the activity carried out by the Agency".
Improving the Systematic Review process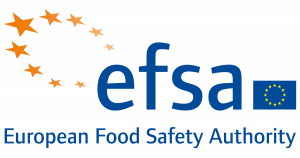 Ever since its establishment in 2002, at the forefront of ensuring the safety of food and of the food chain and, consequently, the protection of the health of European consumers, EFSA's scientific data collection and analysis activities are based on the use of the Systematic Review methods.
A rigorous, expensive and wasteful process in terms of human resources, the current methods are approaching their limits in the face of the growing amount of data provided by current scientific research.
The application of AI-based technologies will allow streamlining the Systematic Review process without compromising the effectiveness and preciseness of the decisions made based on the results obtained.
MAPS and the Future
With the expertise acquired in the field of extracting value from data, MAPS will therefore provide its technological solutions to support EFSA in:
expressing its potential in the best possible way;

guiding its strategic choices.
For a future focusing on citizens and consumers, and their safety.
For more information, read the Press Release.
---
GRUPPO MAPS
Founded in 2002, MAPS is an Innovative SME working in the digital transformation sector. With headquarters in Parma and around 200 employees, it produces and distributes software for big data analysis allowing client businesses to manage and analyse large quantities of data and information, helping them to take strategic and operational decisions and to define new business models.
It works in a context marked by high growth potential: in 2018, the world market for digital transformation technologies reached 1,100 billion USD; for 2020, the estimated figure is 1,600 billion USD (CAGR 2018–2020 around +20%).
MAPS operates through 3 business units (Large Enterprise, Healthcare Industry, Gzoom) and has a portfolio of over 220 highly loyal customers working in different markets: Telco, Utilities, Health, Retail, Industry and Public Administration. hrough its range of Patient Journey services, it is a leader in the healthcare facility patient admissions sector, covering the market with over 1,300 installations managing admissions for over 20 million patients nationally. The Group invests constantly in R&D. The Research & Solutions division, established in 2016, is in charge of identifying market needs and developing software solutions.
The Group ended 2019 with consolidated revenues of €17 million and an EBITDA of €3.8 million (EBITDA margin equal to 22%). In the last 5 years, MAPS has doubled its revenues and its EBITDA has increased five-fold. The company has high levels of recurring revenues and cash conversion. Alongside the Group's organic growth there has been a significant M&A activity, acquiring IG Consulting (2011), Artexe (2018), Roialty (2019) and SCS Computers (2020).
CONTACT US
For more information
MAPS GROUP contacts
Marco Ciscato – Investor Relations Manager | Tel +39 0521 052300
ir@mapsgroup.it
Nominated Adviser Contacts
BPER Banca | Tel +39 0272 74 92 29 |
maps@bper.it
Investor Relations & Financial Media Contacts
IR Top Consulting | Tel +39 0245473884

CREDITS IMMAGINI DI COPERTINA
ID Immagine: 87685646. Diritto d'autore: Elnur